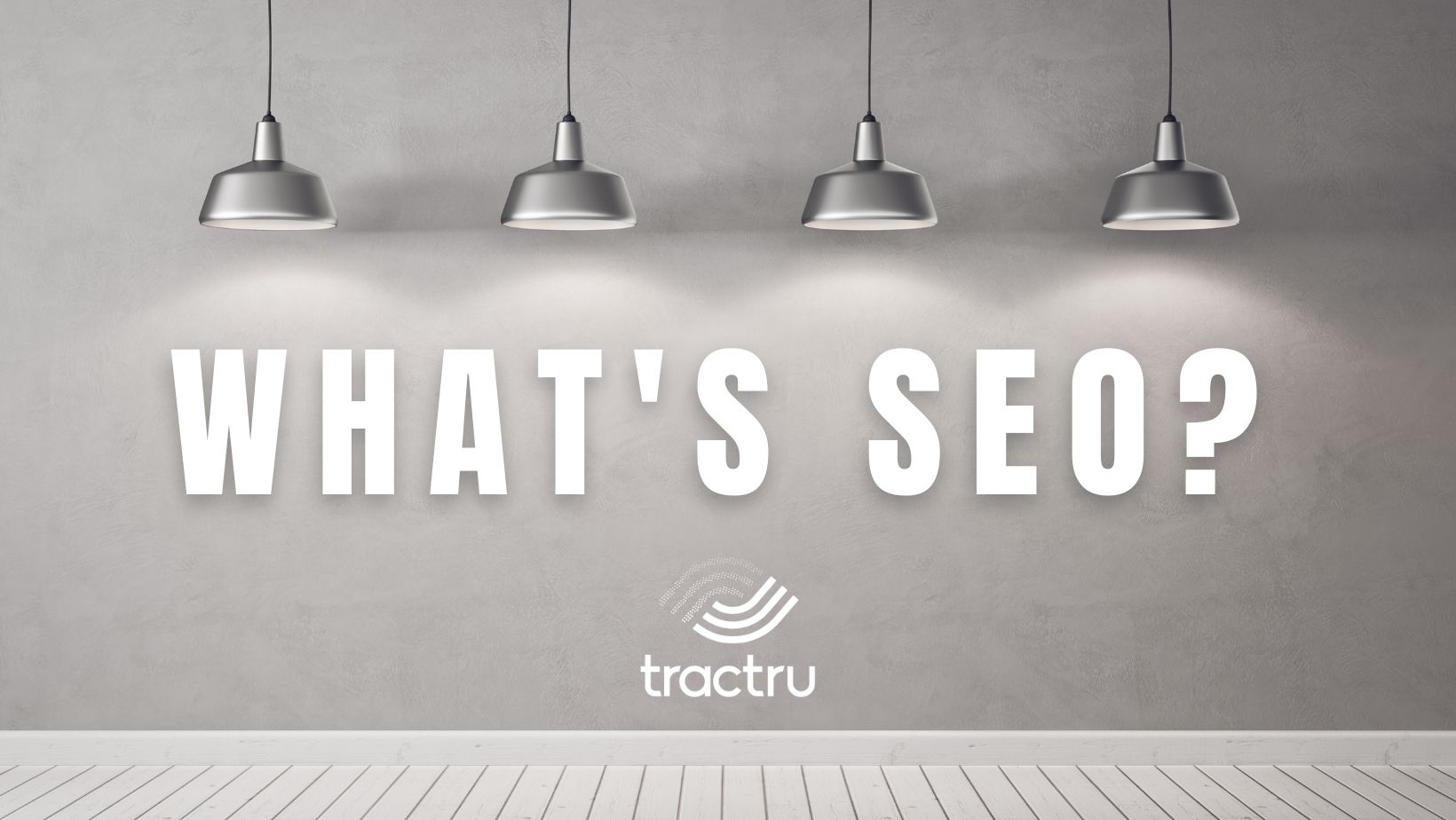 Does Your Business need SEO?
It's easy to get overwhelmed and turned-off by something if all you're hearing is, "your business needs this!" Still not sure what SEO is? Unsure if your business needs to start implementing it or not? Kick back and follow along as your friends at TracTru explain just what SEO is and why it's important for you and your business. 
What is SEO?
SEO stands for Search Engine Optimization. Each time you use a search engine, you're getting results specifically catered to your search. Looking for tractor service near you? The best businesses are the ones capitalizing on your search. The ones actively optimizing their online presence.
Search Engine Optimization is an affordable and effective method of driving traffic to your website and leads to your business. By setting up your business to reach customers and individuals searching for your services, in your markets, you're maximizing your proverbial fishing net. The larger the net, the larger potential for a massive haul. The smaller and more specialized the net is, the higher quality of the fish you're pulling in. 
Why you need SEO:
Organic search results are the leading method for customers to discover businesses and make informed purchases. By optimizing your website, you'll increase your search ranking, putting your business in the spotlight and showing your potential customers why they should choose your business. 
SEO doesn't bring immediate change. Hey, Rome wasn't built in a day. But SEO does bring change over time, helping you increase your ranking and overtake local competitors. By adding landing pages and optimizing your page titles, geotargeting and keywords, Google will begin to notice the relevance of your pages in related searches. The more relevant and resourceful your pages, the higher they climb in the rankings. It's a long play, but a necessary one for your business. 
SEO with TracTru:
TracTru is a full-service digital advertising agency and our SEO experts have helped our clients to disrupt their markets and outrank their competitors. By providing you with clear strategies and well-written pages, TracTru helps you achieve your dealership's vision and help your customers find exactly what they're searching for. TracTru is "Here for You."
Interested in learning more about SEO services with TracTru? We'd be more than happy to talk you through our process and provide you with case studies showcasing our success! You can fill out our contact form and we'll have a member of the TracTru Cru reach out to you with more information. Start maximizing your online presence and growing your business with SEO expertise from TracTru!