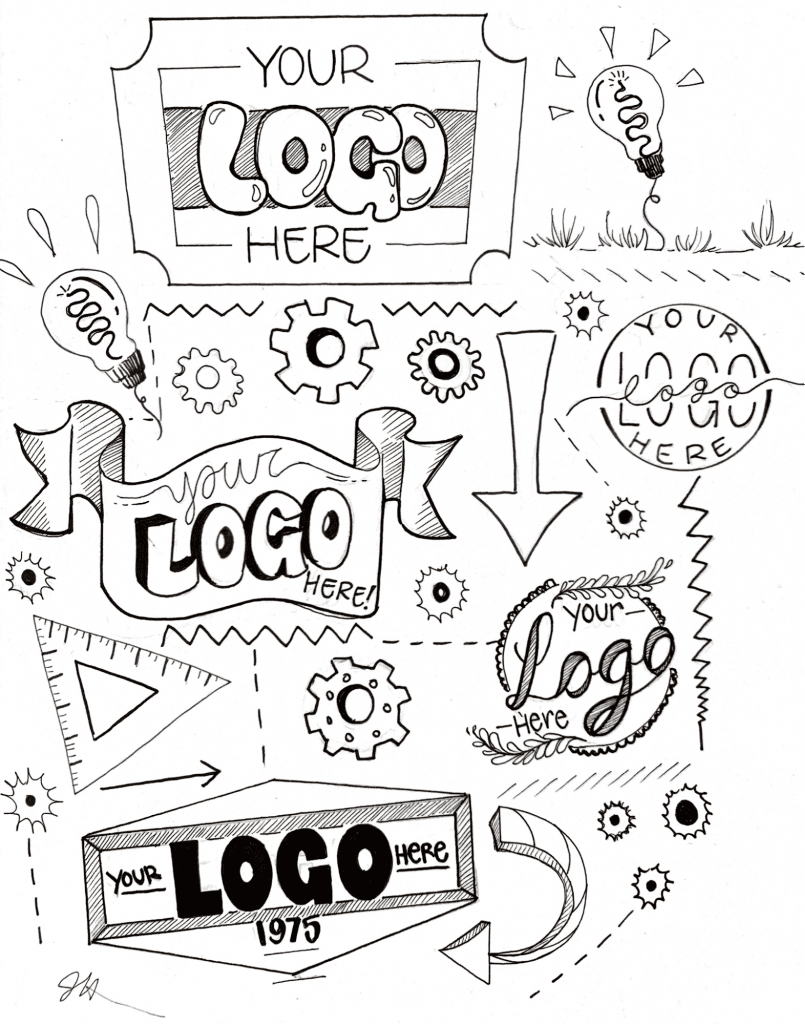 Logo Placement means Everything
Having a clean and memorable logo for your company is like putting on your favorite shirt–you feel confident in it, it may bring out your eyes, and it could even hint at what type of person you are. A visually pleasing logo also tells customers what your company is all about and can work wonders for your brand presence!
Why Design Matters

You're driving down the highway and feel like having a burger, what are you visualizing? Golden arches and a pop of red? We all know what major company logos look like–they are memorable and easy to see. They usually have one to three vivid colors attracting the customer's eye to a product. Color psychology matters!
Sharp cornered text with minimal colors could translate to a young company who is innovative. Blue and red cursive with a rounded white rectangular background could tell a story about a company that has been around for generations, in the same part of town, where "everybody knows your name" (Cheers).
Too busy of a design, not large enough, and not crisp enough, can all be design flaws that could turn-off online customers from exploring your site further.
On your website, your logo should be the first thing seen, drawing the potential customer in to keep scrolling and stick around. Your logo reveals and translates who you are as a business, what products you sell, what services you provide, if you're family-owned or local… you get the picture. Consider this data from FreeLogoServices' blog:
At TracTru, we make sure your logo is front and center for your customers. Your homepage is crucial in the customer's journey. We have multiple site navigation layout options you can choose from for a specific look to your homepage, and you can be positive that your logo will be featured on every page of your site, top and bottom, ensuring it's visible and easy to navigate. Check out our Knowledge Base for tips and tricks on customizing your website, or send our Support Team a ticket at [email protected]om.
80% of consumers think that colors boost brand recognition
93% of purchasing decisions are made based on visual perceptions
7% of customers say they buy a product based on color