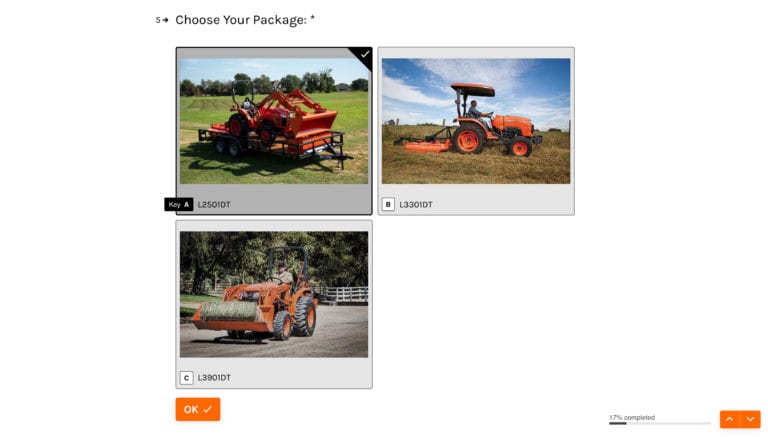 Feature Friday: Custom Package Builder
Let's paint a picture – a customer just purchased a beautiful 10-acre lot and is looking to start some some new projects. Maybe they want to gravel a new driveway, or possibly grow their dream garden, however, they don't know where to start when purchasing their very first equipment. The answer? A Custom Package Builder on your website!
For first time buyers, determining the right equipment to suit their needs can be difficult. There are so many model options, attachments and implements to consider and it can be challenging for first time buyers to pick which products they would like to purchase. However, with a custom package builder on your site, you could help ease the strain of choosing what implements / attachments / accessories to go with what model of equipment by doing the work for them and "packaging" the options into a nice, neat bow!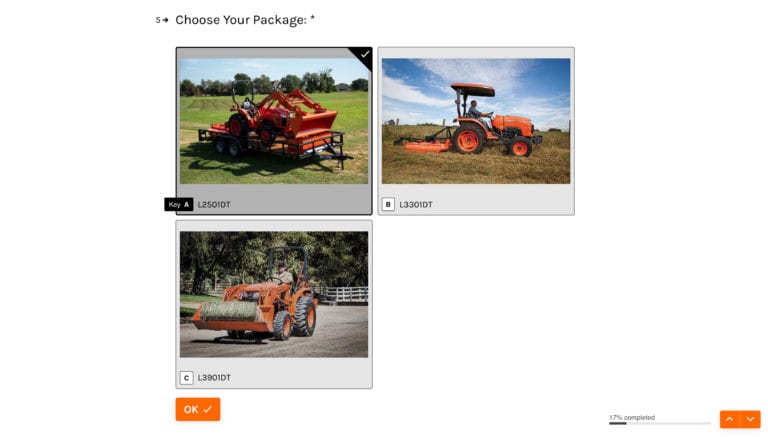 A Custom Package Builder for your Audience
The custom package builder can be configured to leverage your dealership's priorities. If you'd like to target customers who are interested in residential tractors, the package builder can be customized to include the models, attachments, accessories, trailers, etc that suit a residential audience. Or, if you'd like to create a package builder just for Utility Vehicles, we'll work with you to tailor your preferences.
Conditional Logic
The package builder has the added functionality to configure conditional logic, based on the choices a customer makes in the form. This allows you to customize additional add-ons or features that are specific per each package.
Pricing Feature
In addition to conditional logic, we can assign values to certain options and give an estimated grand total for the package that the customer configures.
Best of all? This feature is free for all TracTru dealers! Just reach out to our support team at [email protected] to enroll and we'll get in contact with you to start customizing your package builder for your site!